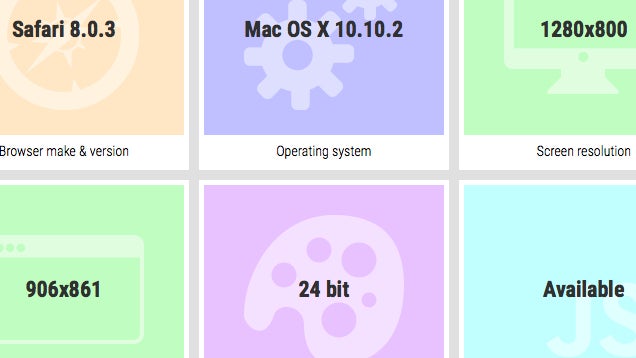 Basic information about your web browser is an important part of troubleshooting computer problems.
Yourbrowser.is
automatically gathers all the essential information about your browser in an easy-to-ready format.
The web site is simple: it gathers key information from your browser, organizes it in a big report, and will email it to anyone you specify. That design makes it easy for someone to read you the information over the phone, too. If you do tech support for lots of people, you can even create an account and track all your client information.