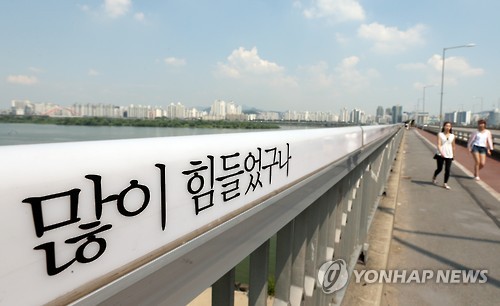 South Korea is No. 1 for the 13th year in a row when it comes to suicide rate among OECD countries, according to the organization's Health Data 2017 report.
The average suicide rate among all OECD countries, according to 2013 data, was 12 people out of 100,000.
South Korea, in 2012, saw 29.1 suicides per 100,000 people. In comparison, Hungary, which came in second, saw 19.4 suicides; Japan saw 18.7; Slovenia saw 18.6; and Belgium saw 17.4.
Turkey had the lowest suicide rate, at 2.6 people per 100,000, followed by Greece (4.2), Mexico (5), Italy (6.3) and Israel (6.4).
Although overall suicide rate in OECD countries has decreased since 1985, in South Korea it has risen since 2000.