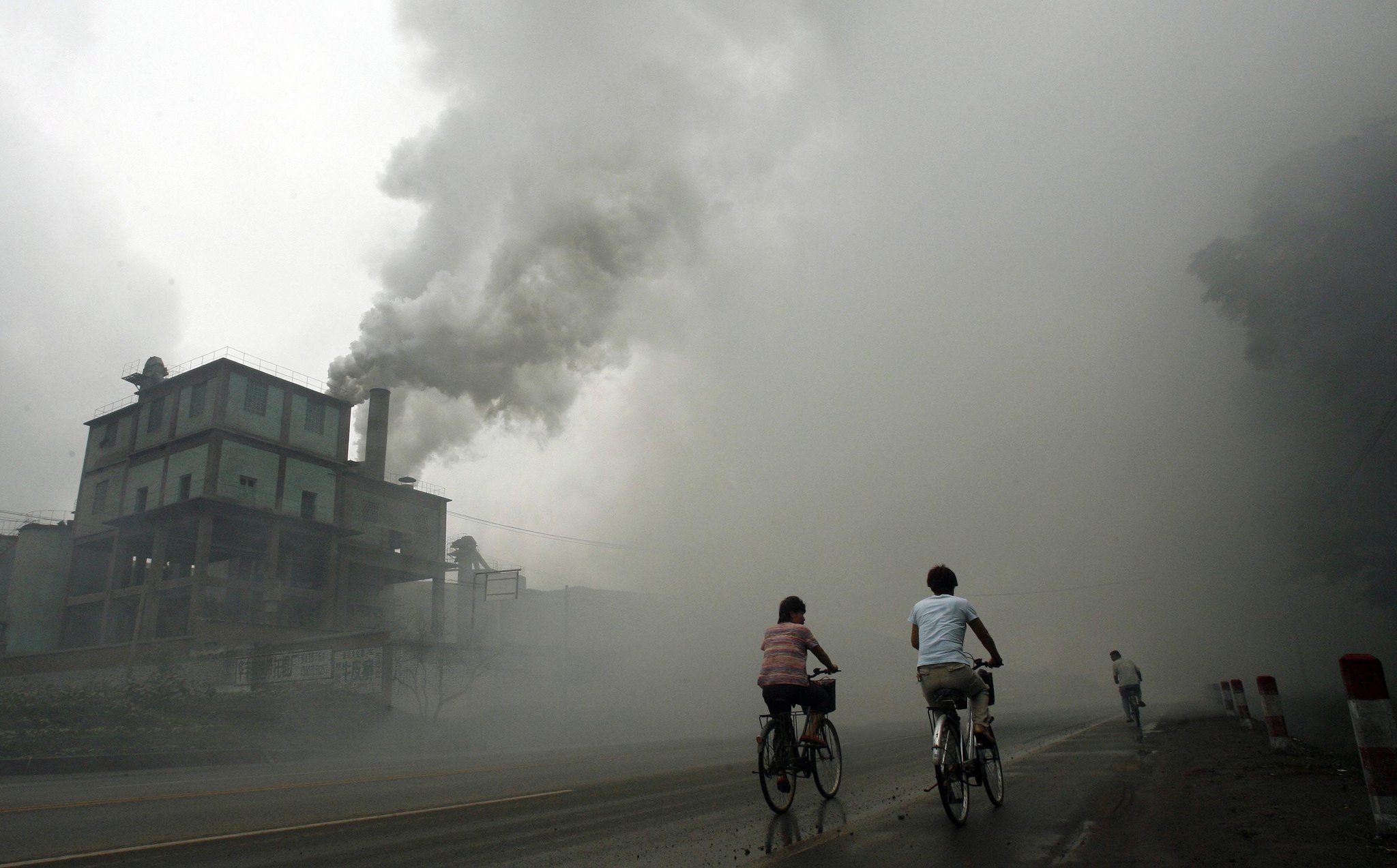 More research needed to identify deadliest components in order to target control measures more effectively
Air pollution kills about 11 million people worldwide every year, and is now the single biggest environmental health risk, with more than half of the fatalities due to fumes from indoor stoves, according to a new report from the World Health Organization (WHO) published Tuesday.
"The evidence signals the need for concerted action to clean up the air we all breathe," said Maria Neira, head of the WHO's environmental and social public health department. "The risks from air pollution are now far greater than previously thought or understood, particularly for heart disease and strokes."
The toll, a doubling of previous estimates, means one in nine of all global deaths in 2015 was linked to polluted air and shows how reducing pollution inside and outside of people's homes could save millions of lives in the future, the United Nations health agency said.
Carlos Dora, a WHO public health expert, called on governments and health agencies to devise policies to reduce air pollution, which in turn would improve health and reduce humans' impact on climate change.
"Excessive air pollution is often a by-product of unsustainable policies in sectors such as transport, energy, waste management and industry," he said. "In most cases, healthier strategies will also be more economical in the long term due to healthcare cost savings as well as climate gains."
Air pollution deaths are most commonly from heart disease, strokes or chronic obstructive pulmonary disease. One of the main risks of pollution is that tiny particles can get deep into the lungs, causing irritation.